Back to Events
1st MediaLib Workshop - Computational Thinking & Programming Education
The 1st MediaLib Workshop - Computational Thinking & Programming Education was held on the 12th - 13th December 2022 at Durham University, UK. The workshop was run in a hybrid way with activities both onsite, in the Pemberton Lecture Rooms (PG20) and online.
Workshop recordings will be uploaded soon.
Workshop Itinerary
12th December 1pm - 5pm

Introduction: Presentation of MediaLib, welcome to the participants, overview on goal and activities of the workshop.
Post-it session: Focus on Your experience with CT, using Python, specific domains and tools, recurrent challenges, organisation strategies of your teaching (Mural Link).
13th December 9am - 12 noon

Overview of tasks and examples of exercises with the library (Drawing, data visualisation, game development).
MediaLib as a tool to introduce to programming and data science (Mural Link).
(Coffee Break 10:00 - 11:00)
13th December 1pm - 2pm

Post it session:  Feedback on MediaLib from the participants (functionality and ease of use), and comments and suggestions for existing and new tasks/exercises, proposals for new use scenarios: What is missing or how to adapt to new contexts and needs?
Group work and presentations from each group regarding the use of MediaLib, issues when teaching or learning CT, feedback about the library and tutorial, and pros/cons of our approach and materials.
Venue Information
The University of Durham was founded in 1832 by Bishop Van Mildert and the Dean and Chapter of the Cathedral and is England's third oldest university after Oxford and Cambridge. Durham University is distinctive – a Collegiate University with ancient traditions and modern values.
Durham is a world top 100 university (as per QS World University rankings 2022). In the 2022 QS World University Subject Rankings Durham University achieved its best results to date with 12 subjects in the top 50 and a total of 19 subjects in the top 100, ranked in the world top 41 for the subjects.
Bill Bryson, famous international author and former Chancellor of Durham University said "Durham, I have come to realise, has a capacity to astound out of all proportion to its size. I don't know any place that manages to be more intimate and infinite at once.".
In national league tables, Durham, a member of the prestigious Russell group, is consistently recognised as one of the top universities in the UK. The University is ranked sixth in the Times and Sunday Times Good University Guide 2022, fifth in the Guardian University Guide 2022 and sixth in The Complete University Guide 2022.
Durham University is distinctive – a residential collegiate university with long traditions and modern values. It seeks the highest distinction in research and scholarship and is committed to excellence in all aspects of education and transmission of knowledge. Its research and scholarship affect every continent. It is proud to be an international scholarly community which reflects the ambitions of cultures from around the world. It promotes individual participation, providing a rounded education in which students, staff and alumni gain both the academic and the personal skills required to flourish.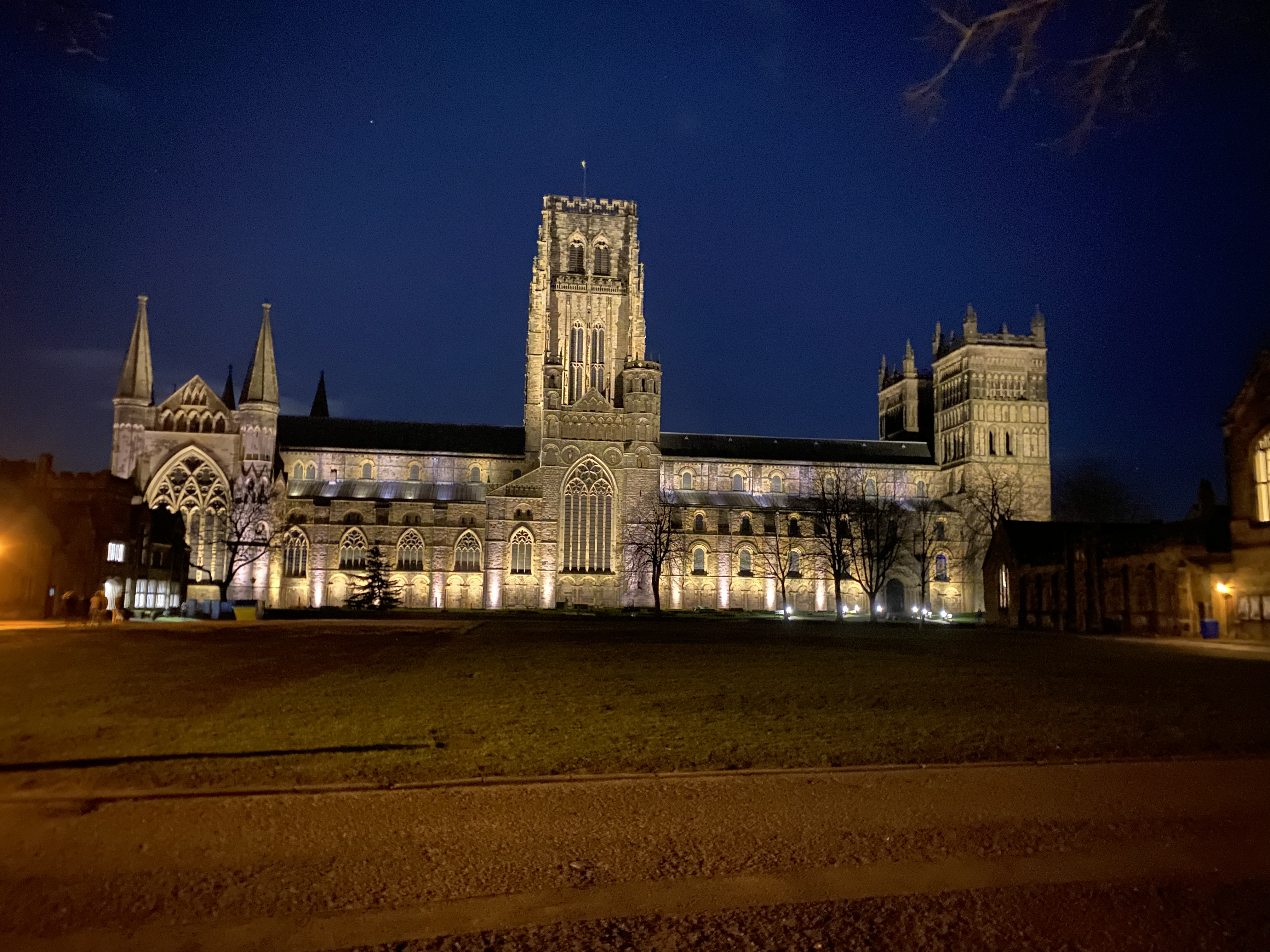 The Computer Science Department at the University of Durham is the university's newest department, ranked in the top 9 in the UK by the Complete University Guide 2022. The department has embarked on a fast-track ambitious program planning to continue to grow their industry leading research, exciting student opportunities and staff numbers. The department is now set up in a brand-new purpose-built building along with the department of Mathematical Sciences.
Networking is a key to their success, and they pride themselves on maintaining close connections with their students and alumni, potential employers of their students, their research partners across all research disciplines (locally, nationally and internationally) plus their partners in industry and government departments. The Department boasts an External Advisory Board, which includes distinguished Computer Scientists from leading industries, universities, and charities. Several members are also Durham University Alumni who have gone on to be outstanding figures in their respective fields.
Durham Computer Science is a small to medium-sized department that conducts focused research in a number of key collaborative areas and with a strong record of successful technology transfer. CUDA® is a parallel computing platform and programming model invented by NVIDIA. At Durham Computer Science several outstanding academics are involved in this research, as well as the Tesla K40 GPU Accelerators available for use.
In partnership with Durham University Business and Innovation Services, a range of avenues for collaborating with industry (from SMEs to multinationals), business engagement and research commercialisation activities are available within Computer Science. The department actively works with industry (e.g. Jaguar Landrover, Renault, IBM, P&G) and government departments (e.g. MoD, Home Office, Department of Transport).
In the last UK Research Excellence Framework (REF), we are proud to say that Computer Science has shown a significant increase in quality in all areas of research since the last research assessment exercise, moving 6 places up the ranking to the 20th position for REF 2021. 97% of our research outputs are world-leading or internationally excellent; 67% of our impact case studies are world-leading with the rest internationally excellent; and 100% of our environment world-leading or internationally excellent.
This work is licensed under a
Creative Commons Attribution-ShareAlike 4.0 International License
.