Back to Events
MediaLib - Training Wheels for Python Learning
The 6th MediaLib Workshop was held online on the 13th July 2023 13:00 - 17:00 (Taipei Time, GMT+8) co-hosted with Professor Ting-Chia Hsu from National Taiwan Normal University and was delivered mainly in Chinese.
This workshop is supported by the development of STEM project-based learning materials and female R&D talent cultivation project.
杜倫大學 結合台師大女力科技辦理線上程式實作工作坊,歡迎臺灣的中小學老師、師資生或者非資工教授與任何階段的學生都可以報名參加。
Workshop Itinerary
12th July 13:00 - 14:40
Introduction to MediaLib and overview on goal and activities of the workshop.
Discuss your experience with teaching CT and Python; Different target learners and corresponding tools, recurrent challenges, organisation strategies of your teaching
Overview of tasks and examples of exercises with MediaLib (Drawing, data visualisation, game development).
Feedback on MediaLib from the participants (functionality and ease of use), and comments and suggestions for existing and new tasks/exercises, proposals for new use scenarios: What is missing or how to adapt to new contexts and needs?
12th July 14:40 - 15:00
Break
12th July 15:00 - 17:00
Advanced tasks and examples of exercises with MediaLib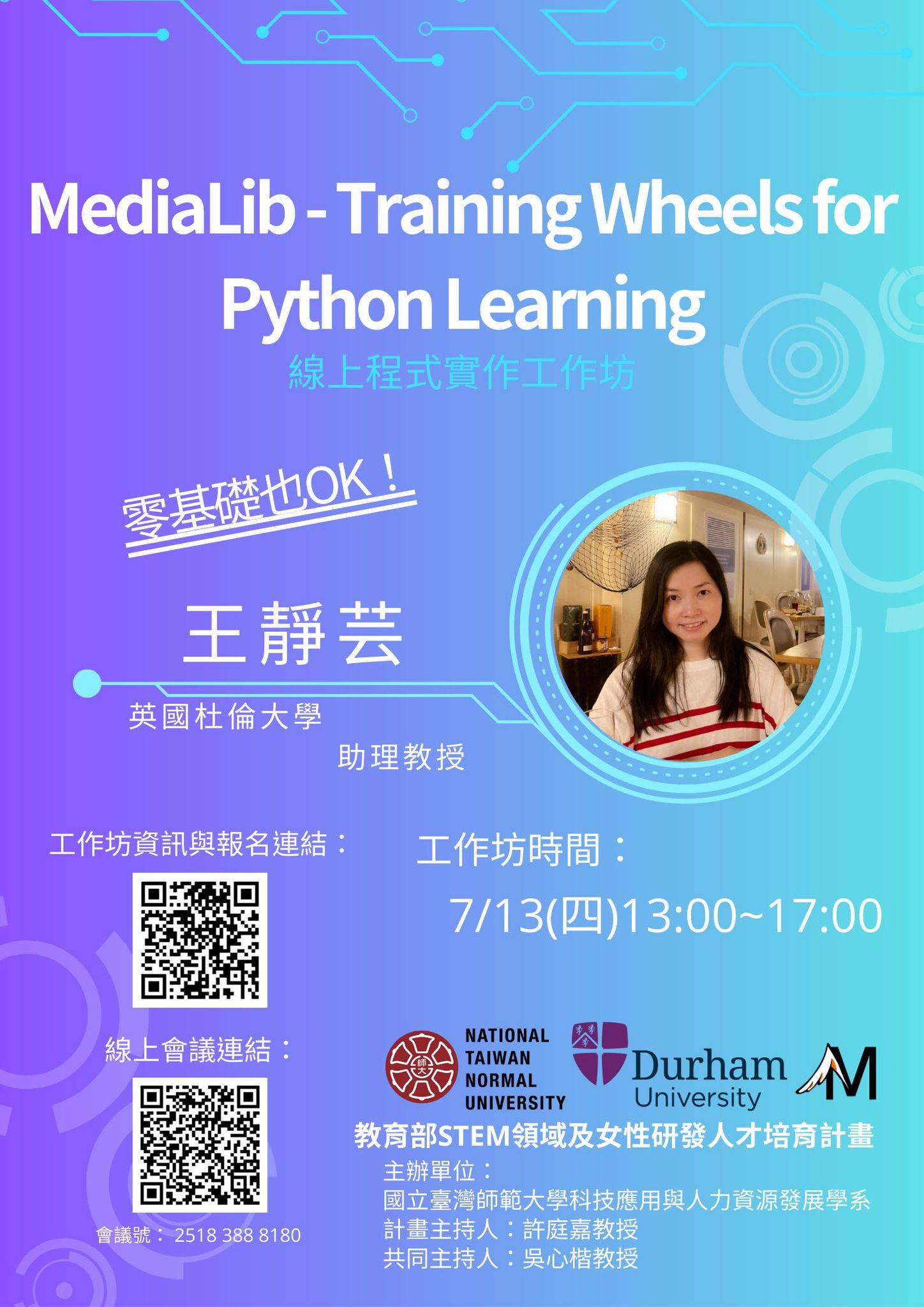 This work is licensed under a
Creative Commons Attribution-ShareAlike 4.0 International License
.